I did some more research on the Pac-Mania books mentioned in the Topless Robot list (last post).  There are two: Pac-Mania and More Pac-Mania, both by Haller Schwarz.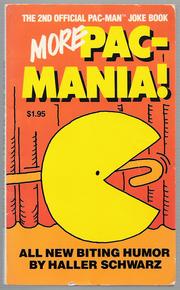 Unfortunately, I haven't gotten my hands on either yet, but I have found a few of the drawings inside.
Obviously, this isn't for everyone.  Cracked.com has it as number one on their list of 4 Geek Humor' Books by Authors Who Understand Neither, which shows that they don't think too highly of it.  I find it hilarious, though.  What can I say?  It's my sense of humor.